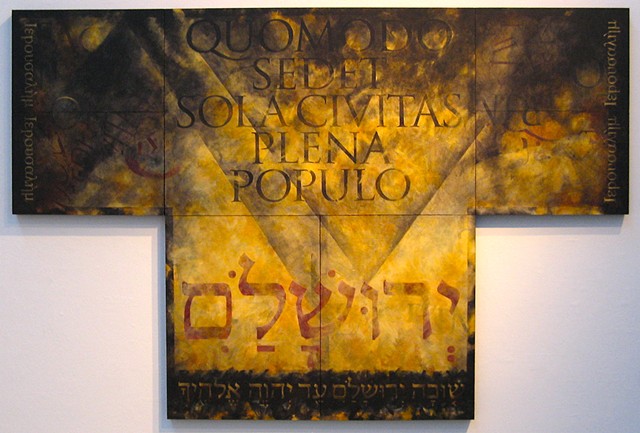 Welcome to my website and thanks for visiting!
Ken Hughes is a Vancouver-based artist, specializing in painted inscriptions: paintings that employ hand lettering as a major element. My work aims to go beyond the purely utilitarian or ephemeral.
In my portfolio, you will see many examples of important writings converted into creative, memorable, and enduring visual images. With acrylic paint on modular canvas or wood panels, I create one-of-a-kind paintings with sacred, secular, and even colloquial messages, for commemorative, declarative, or identification purposes; for display in public and private venues. I often work with different alphabets and languages. Examples of my work have been shown in churches, universities, galleries, and purchased by private collectors.
If you have an inscriptional project that you would like to discuss, or would like to inquire about purchasing a work, please contact me at kenhughes@shaw.ca, or by telephone: 604 224-7532.
Enjoy exploring each of the three sections of my portfolio!